Are you ready to head to Cancun where it is sunny and warm? If you are looking for Best Places to Eat at Villa del Palmar Cancun you must read this post.
The Villa del Palmar Cancun is owned and operated by Villa Group Resorts, and they have stunning beachfront suites and the best amenities. Plus, they are located on the most beautiful beaches in the Riviera Maya which is found in Mexico's Yucatan Peninsula.
There, you can go swimming, paddleboarding, and so much more in minutes. If you enjoy dining at restaurants on your vacations, you will be thrilled with the resort's onsite restaurants as well – They also have an amazing vacation club membership as well if you want to regularly vacation in paradise.
Meanwhile, keep reading below to learn where the best places to eat are at Villa del Palmar Cancun.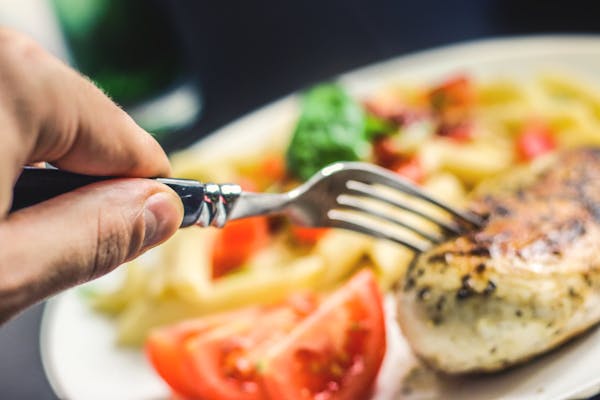 Davino Restaurant
Davino's Restaurant is where to head if you are craving Italian dishes. The chefs specialize in delicious Italian dishes and the restaurant has a contemporary-chic atmosphere. They are open for dinner at 5:30pm to 10:30pm each day. They also make delicious pizzas and homemade bread that is baked in their brick oven. They have a seafood bar along with steaks, pork, and lamb dishes, too. 
Zama Restaurant 
Secondly, when you are vacationing in Mexico, you should make sure you eat as many authentic Mexican dishes as possible. Zama Restaurant features gourmet Mexican dishes, and they use fresh local ingredients. They open for lunch and dinner each day, and they feature tasty dishes from the Yucatan area of Mexico. 
La Casona STK Restaurant
Next, La Casona STK Restaurant is where to head if you are in the mood for a delicious and hearty steak. Their innovative menu features different meat courses along with Japanese cuts and aged and matured meat dishes, too. They have an award-winning wine selection, and the décor is contemporary with a touch of sophistication with relaxation. 
Capricho's Restaurant 
Capricho's Restaurant is family friendly and comes with evening shows and entertainment. They have a breakfast buffet that starts at 7:00am to 12:00pm each day, and dinner starts at 5:30pm to 10:00pm each day. They have a stage that is set up permanently for their evening shows such as magic, comedy, folklore, live bands, disco nights, and pre-Hispanic culture shows. The buffet is extensive and everyone in the family will find foods they love. 
Legends Restaurant 
Legends Restaurant is a casual and fun sports bar, so all the sports fans can watch their favorite teams play while on vacation. You can watch the live sporting events while enjoying a delicious meal.
Their mixologists are there to prepare signature cocktails
Open for lunch and dinner
They have burgers, steaks, nachos, wings, and more
Craft beers along with national and international beer options
The Bite Bar 
The Bite Bar is perfect if you only want a quick snack and if you're not very hungry. The Bite Bar is open from 12:00pm to 6:00 for food and the bar is open from 10:00am to 6:00pm daily. They feature fresh salads, ceviche's, burgers, sandwiches, pizza, and more. 
It's easy to see that the Villa del Palmar Cancun restaurants are in a class of their own – Which one of the restaurants are you going to try first when you arrive for your Mexico vacation? Also, remember to see if you are eligible to join their exclusive vacation club, too.
You can sign up for a Villa del Palmar timeshare presentation which covers all the benefits and advantages of investing in their vacation club. It's an ideal choice for today's modern traveler who wants every vacation experience to be amazing.
Plus, members save money in the long run since they get to prepay for the future at low, locked-in rates. Contact the Villa del Palmar Cancun today to learn more! 
You may be interested in the Top 10 Reasons to Purchase Villa del Palmar Timeshare.